A Taste of Welsh Classics: Caernarfon & Llandudno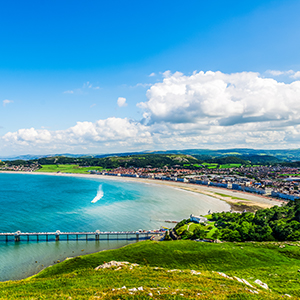 A Taste of Welsh Classics
Discover the Snowdonia Mountains and the stunning coast, including the port town of Caernarfon; home to Wales most famous castle, and the beautiful seaside resort of Llandudno. Also included is a tour of Halen Mon, the famous sea salt; a safari for lobsters, two vineyard tastings for wine lovers, a micro-brewery visit, the traditional afternoon tea, and you'll master the making of a gin cocktail. Wales is one of the few bilingual countries in the world. And with much of the population speaking Welsh as well as English, an opportunity learn how to pronounce all the towns beginning with two "ll's"!
Includes:
2 Nights Caernarfon
3 Nights Llandudno
Pant du Vineyard and Cafe Tour & Tasting
Caernarfon Castle
Halen Mon-Anglesey Sea Salt Tour
Lobster Safari Trip
Conwy Brewery Tasting & Tour
Afternoon Tea at Bodnant Welsh Food Center
Private Full Day Snowdonia Tour with Driver Guide
Gwinillan Conwy Vineyard Tasting
Forager's Gin Cocktail Masterclass
6 Day Compact Manual Car
Daily Breakfast
About Avanti Destinations
MISSION STATEMENT
Avanti Destinations connects the components for customized international travel utilizing our technology and educated staff. We deliver a unique vacation experience solely through acting as the travel agents' travel agent!
WHO WE ARE
Avanti Destinations, formed in 1981, is a customized international tour operator, and a long time member of USTOA and ASTA. We are headquartered in Portland, OR and privately owned.
WHAT WE DO
We offe
...