Gems of the Leeward Islands
on Star Pride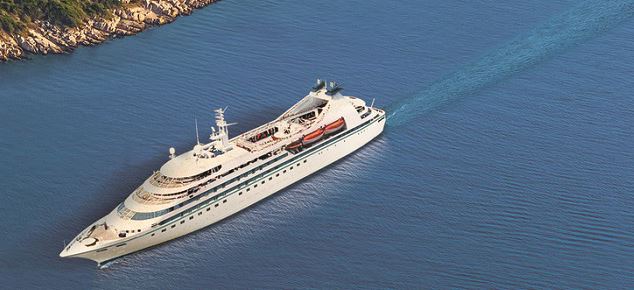 By departing from magical San Juan instead of from Florida, your Caribbean cruise vacation begins earlier, on day one. And with 10 days instead of the usual 7, you have time to take the full measure of this most iconic parts of the Caribbean. Everywhere you look is another cover shot image. Dazzling white sand turns the shallows mesmerizing shades of peacock and mermaid, weathered fortresses point cannons at long-vanished schooners, natural pools warm gently under the mid-day sun. On your private ship, you're equally at home in exclusive harbors and anchored off barefoot beaches, so you can see it all. Snorkel or dive on vibrant coral reefs. Follow your siren inland to rainforest adventures or duty-free boutiques. Thank your lucky Star Pride for bringing you here.

THE WORLD'S BEST SMALL SHIP CRUISE LINE
NO ONE ELSE GOES SO FAR TO GET TRAVELERS SO CLOSE …
You're closer to secluded coves, tiny villages, misty fjords. To ancient ruins, medieval alleyways, quaint marinas. To unspoiled beaches, unfamiliar cultures, undiscovered atolls. To enlivening your curiosity and awakening your sense of wonder. You're closer than ever to the kind of authentic and unforgettable experiences that you travel to find in the first
...